View More
We are proud of our total engineering service which is completed by our accumulated knowledge and now-how.
We have 30 years experienced Japanese engineer who make our clients' satisfactions and contribute better Thai society through bringing up local professional engineering level.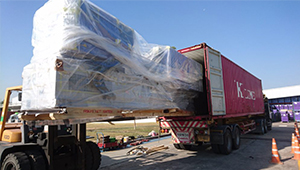 Super heavy weight machine and equipment, foundation construction, packing and unpacking, modification and repairing, line equipment assembly and fine adjustment, electrical wiring, piping.